In honor of his late wife's legacy of positivity and empathy Brian founded Janine's foundation to continue supporting local initiatives close to Janine's heart, like Colon Cancer Research, supporting families affected by cancer, and providing financial aid scholarships to local students.
"Anybody who knew my wife knew how positive she was, and this foundation is something that's helping me move forward with her, bringing her with us." – Brian Hee, Founder of JHMS


With 130+ people in attendance and over 25 teams of four, players teed off at one o'clock for an exciting match at the Northampton Country Club Golf Course. They concluded the match on the putting green with individual skill contests; EDA's very own, Devin Rossi (Director of Project Management), took home first in the Long Drive Contest. Participant Tyler Beeson won first place in the putting contest and the final contest was too close to call! Closest to the Pin was awarded to both Brad Mullins and Ron Battaglia for their shared talent in this category.
Although these golfers took first place in the contests, everyone walked away a winner at the end of the night. Gift Baskets and exclusive prizes were donated from partners and local businesses and raffled off to lucky guests. Some of the top prizes of the night included: tickets to the Philadelphia Sixers and Atlanta Hawks game, a signed Brandon Graham Eagles Jersey, and a full day of play at the golf course donated by Northampton Country Club. The winner of the 50/50 Raffle Prize Money, Brian Tygh (from Steven Kempf Building Material Co.) even donated his prize earnings back to the charity, raising the initial funds raised from $15,000 to $16,500.

To thank EDA Cares and all those involved in coordinating this event to benefit Janine's foundation, Brian Hee spoke about what the support of EDA Cares means to him:
"This past couple of years and months have been tough for me and my family. To have all of the friends and relationships I have with this company and how great this company is, has helped us grieve and get through it."



Brian and Janine were high school sweethearts who met at Paul VI High School (of Haddon Township, NJ), later marrying in 2003 and welcoming Brendan and Genevieve to their family. In 2018, Janine was diagnosed with colon cancer and endured several major surgeries, nearly 30 chemotherapy treatments, and numerous radiation treatments to battle the disease. Throughout her courageous and hard-fought battle with cancer, Janine's spirit and positive energy remained undeterred. Despite a valiant fight, Janine passed away in 2020 at the tender age of 43.
"When a spirit as bright and thoughtful as Janine Hee leaves us far too early, the greatest thing we can do is to honor her legacy by emulating the kindness and generosity that she truly embodied." - JHMSF
Ending the evening, CEO Ed DeAngelis thanked all volunteers who helped put the event together, as well as the sponsors that helped make it all possible. Ed made special mention that, "it really means a lot to me and to our company that [our sponsors] support us in this way. This is an important part of who we are and your support here really makes it happen."

The tireless efforts of our volunteers and coordinators joining together with our generous sponsors and donors show us the impact of being Successful Together for our communities.
Thank you to all those who partnered with EDA Cares to benefit the Janine Hee Memorial Scholarship Fund:
General Insulation with 3M
CS/Lawton Architectural
ISA Architectural
Beacon
Gates with Dupont, Vaproshield
FirstBank
EDA Fun Committee
United Rentals
Siplast
Shildan
Dilworth Paxon LLP
The Safeguard Group
A Crane Rental LLC
CRS
ProFast
Burns & Co. Recycling
ABC Supply
Peterson Aluminum
Centria
MECO
DILLONMARCUS
FBM
Rockwool
American Metalcraft
FRS Advisors
Barbara J Sales
Sobotec
Tague Lumber
GT Telecom
Steven Kempf
To make a donation or learn more about the Janine Hee Memorial Fund, click here: https://janineheememorialfund.org/
Additionally, the Janine Hee Memorial Scholarship Fund will be hosting their inaugural gala to raise funds for Colon Cancer research, Scholarships for Financial Aid, and to celebrate the life of Janine. For more information on how to sign up visit the link below: https://www.facebook.com/events/257542055855717/?ref=newsfeed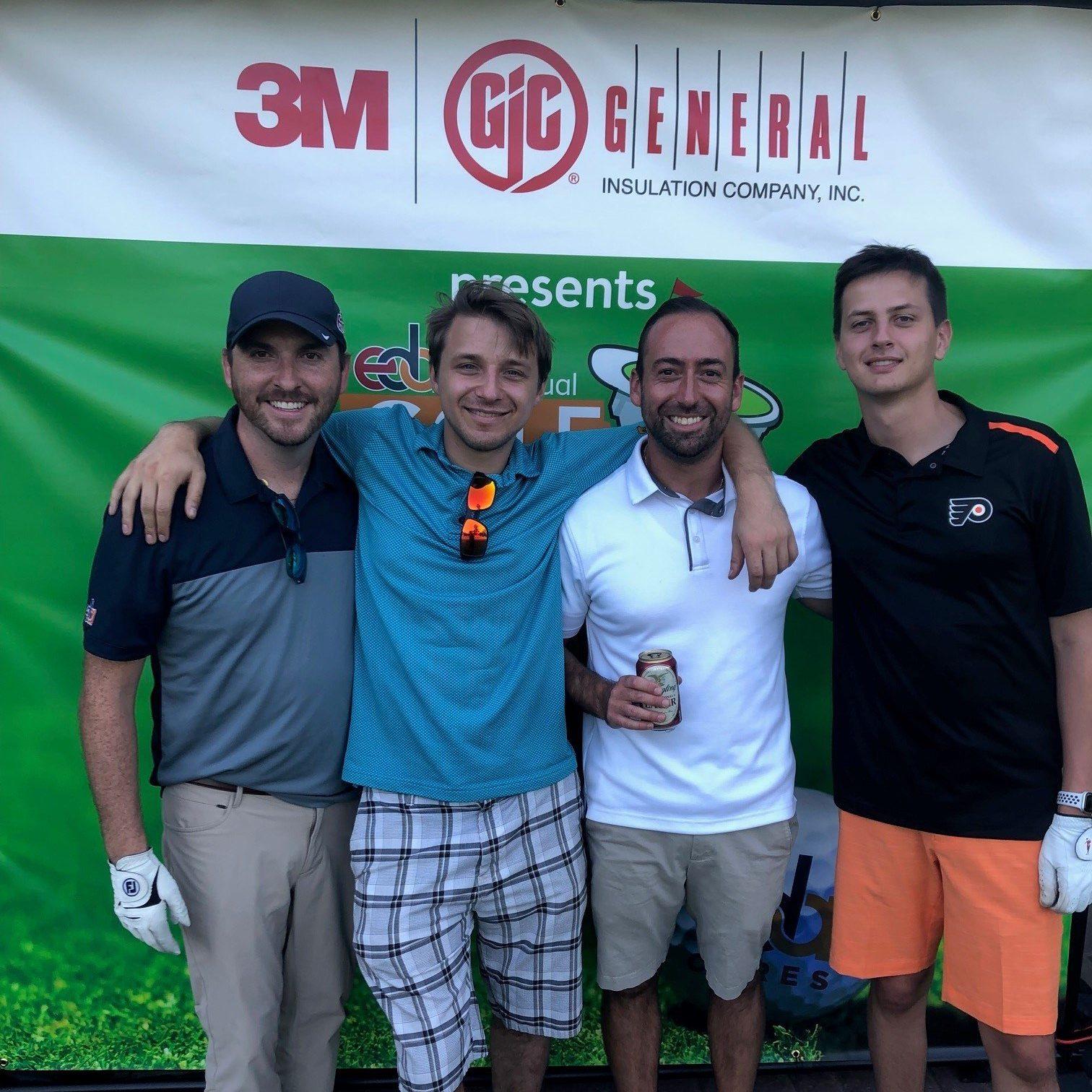 Successful Together.